When:
February 22, 2017 @ 5:00 pm – 7:00 pm
2017-02-22T17:00:00-05:00
2017-02-22T19:00:00-05:00
Contact:
Buy Local - Faith Cervin
269-348-7004
Green Door Distilling Co. is hosting the Buy Local After 5 event in February! This is a casual networking event where you can connect with other local business professionals while enjoying drinks in a fun atmosphere and get informed about Buy Local. Stop in, make connections and enjoy yourself at Kalamazoo's first dedicated distillery since 1858!
When: Wednesday, Feburary 22nd from 5-7pm
Where: Green Door Distilling Co. – 429 E North St., Kalamazoo 49007
Thank you to our host, Green Door Distilling Co.!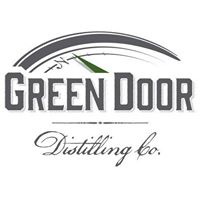 About Our Host: Our mission is to reincarnate the desire and passion for craft spirits in others. Our method is a "grain to glass" approach. By focusing on making small batch spirits by hand and using the best ingredients, we aim to remind the community about the superior tastes of craft spirits, and revive the deeply rooted historic preference of locally distilled beverages. If you haven't found your adventure yet, you might check in the bottom of one of our bottles. At least, it's a good place to start looking.